Thiago Alcantara is on top of the world. Fresh off a Treble-winning season with Bayern Munich, the Spanish midfielder seems to have decided his time with the Bavarian giants has come to an end. Rumors of a move to the Premier League have Football Twitter buzzing about potential landing spots, namely Liverpool.
Sudden Recognition
The entire footballing world is infatuated with Thiago, and for good reason. That being said, this recognition has only really come since the Liverpool hype-train wheels fell off at the hands of Atletico, when Bayern suddenly became the the clear Champions League favorites. Football Twitter began to purr about multiple players from Bayern. Then, once the Liverpool transfer rumors began to circulate, the timeline exploded with Thiago propaganda and stans.
Since Hansi Flick debuted as Bayern's manager, he has deployed Thiago as the focal point in the middle of the park. Bayern set up with three attackers across the front, in Perisic (or Coman), Lewandowski, and Gnabry. Thomas Muller plays his trademark ramdeuter role wherever he is needed just in behind these three. Next to him, rather than playing deeper (and next to Thiago), Leon Goretzka plays further forward. This gives Bayern 5 players to press with from the front, a German trademark we saw in full effect against Barcelona.
Now, one player remains, seemingly stuck between the 5 attackers and the 4 defenders behind him, Thiago. In a team oozing with physicality and speed, he often stands out as their primary playmaker and quarterback.
Flick's Tactical Masterclass
Despite this newfound adoration for Thiago, football fans should understand he has had this quality ever since his Barça days. We, myself included, have been criminally guilty of downplaying his ability all these years. Bayern have always been dominant in Germany, but this is the first year since their last Champions League win in 2013 that I've looked at my TV screen and thought, "Wow, this Bayern team is special."
Under Flick, Thiago has produced outrageous numbers. This season, not only has he been the best DM in terms of passes into the final 1/3 and progressive distance p/90, he is close to the outright best DM in terms of interceptions and tackles won p/90 (FbRef and FootballSlices).
Whether it be through injury or form, Thiago has often found himself to be second choice at Bayern. Maybe this comes down to being out of favor under Pep Guardiola, who sold Thiago from Barça, and didn't use him as much in his time at Bayern. Blame for this should be put onto Pep's shoulders rather than Thiago's, as Guardiola hasn't always handled his players effectively…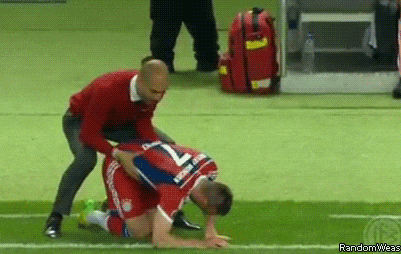 That has now all changed under Hansi Flick. With 5 pressing and attacking ahead of Thiago, he played the role of conductor this season. With pace in front and on either side of him, Thiago's job revolved around positioning to help relieve pressure. He was the link between the defence and the attack, the Sergio Busquets role that often goes unnoticed. By simplifying Thiago's job and highlighting his strengths, Hansi Flick turned Thiago into, arguably, the best defensive midfielder in the world.
As we await where Thiago's future lies, we can only do him right by holding him in the highest esteem. Whether it be at Liverpool, Bayern, or anywhere else, the whole world will be watching.